Taking out/in Valorlux bags
Service starting at
330€
Annual contract
Frequency according to the planning of the municipality
Get a quote
Rent Cart
Fix price
300€ / per year
Equipped with wheels for easy mobility
Free delivery
Option: taking out/in, frequency according to the planning of the municipality
Get a quote

Time-Saving
You don't need to take your trash out anymore.

Organized
No more loose bags in your basement.

Clean trash room
Keep you trash room free of waste.
FAQ
Who can use this service?
Property management, Residential buildings, Communes, Institutes and all kinds of businesses. Unfortunately, we can't provide our services to private households.
If you need more information pass a little message to Ady!
Other services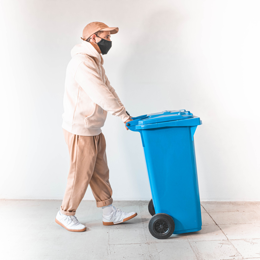 Taking out/in waste bins
Are your waste bins heavy? Or are there too many for you to carry ? Is your driveway too steep? You keep forgetting what day the garbage is removed? more info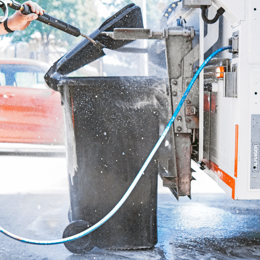 Cleaning of waste bins
Are your waste bins / containers clogged? Do they emit unpleasant odors? more info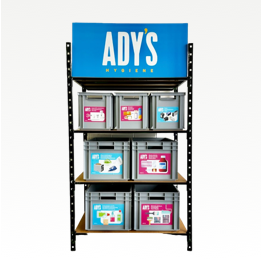 Sorting station
Installation & management of a waste sorting station for residential buildings. more info